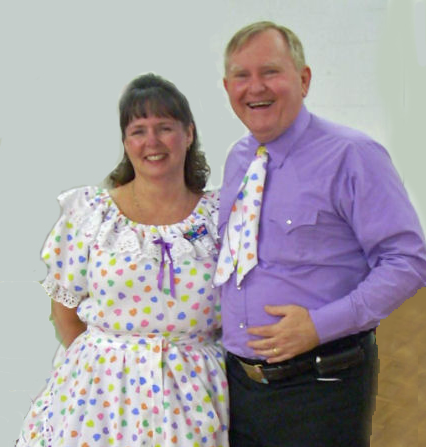 Garland started calling in 1976 after taking a set of Square Dance lessons with the "Picayune Squares" Square Dance club in Picayune, MS. The lessons were taught by Mike Litzenberger from Slidell, La. Garland calls at the Mainstream/Plus level primarily in the Houston, TX area. Garland especially enjoys doing "fun night" square dance parties and has made this a "specialty". In addition to calling Square Dance, Garland also teaches easy Line Dances and cues Round Dancing at phase II and III levels.
Garland has recorded two Square Dance records "Witch Doctor" and "Love Potion Number 9" on Blue Star Square Dance label.
Garland attended Square Dance Calling schools offered by Cal Golden and Frank Lane. These schools provided some of the basic foundation in timing and choreography. The rest of his knowledge has been developed by observing other Callers trying to figure out what works for them and through the School of Hard Knocks. Garland is a member of the Houston Callers Association in Houston, TX.
Garland is the club caller for the Brazos Bottom Belles & Beaus Square Dance Club in Sugarland, TX and the Hanger Squares Square Dance Club in Friendswood, TX.
Garland lives in Rosenberg Texas (southwest of Houston, TX) with his wife, Jean, and daughter Sarah. Garland has six older children: Katie, Andy, Zak, Jenny, Abby, and Aaron.